It seems to reason that one of the cities in the United States that boasts some of the most breathtaking examples of architectural architecture would also be home to a thriving antiques and interior design sector. These Instagram-worthy boutiques in New Orleans have got you covered, whether you're looking for a new sofa or a whole makeover for your house. Additionally, wandering and window shopping at these stores is a lot of fun.
1. Broad Warehouse Furniture
Located in the surrounding New Orleans, Louisiana, region, Broad Warehouse Furniture sells home decor and furniture. The firm has been actively involved in New Orleans' recovery for the last 10 years by delivering high-quality furniture at a reasonable price to residents. Founded in 2004, Broad Warehouse was one of the first businesses to reopen after Hurricane Katrina. The proprietor has been in the retail furniture industry for almost two decades. Furniture for the living room, dining room, bedroom, patio, media centers, and children's rooms are just a few of the many options available at Broad Warehouse. Their main focus is building long-term connections with their clients rather than simply making purchases. Customers at Broad Warehouse aren't simply customers; they're members of the family.
Website: https://broadwarehousefurniture.com/
2. Furniture Mart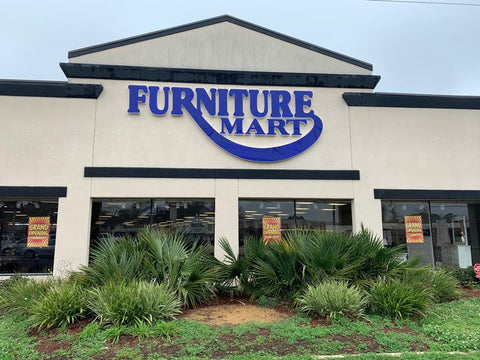 Furniture Mart, a New Orleans, Louisiana-based furniture company, has been in business since 1998 and has built a reputation for delivering excellent customer service, competitive pricing, and a wide range of furniture options. There are now eight locations in the New Orleans region, as well as in Baton Rouge, Covington, Houma, Hammond, and Biloxi. As one of the fastest-growing furniture businesses in the area. At Furniture Mart, you'll find everything you need for your home, from the bedrooms and living rooms to the bathrooms and children's bedrooms, including a large range of accent pieces. Almost all of the showroom items are in stock and may be delivered the same day as a customer makes a purchase, something the firm takes great pleasure in.
Website: https://www.furnituremarts.com/
3. St. Germain's Furniture
For more than three decades, Terrytown, Louisiana-based St. Germain's Furniture has served the greater New Orleans region as a home goods shop. There is a 50,000-square-foot showcase for the company's wares. Ashley, Millennium, Benchcraft, Coaster, and Sierra Sleep are just a few of the top national brand names you'll find here, to mention a. Customer satisfaction is a top priority for St. Germain's skilled sales consultants, who are ready to assist clients in selecting the ideal design, finish, or fabric for their unique home furnishing requirements. Bedrooms, living rooms, dining rooms, home offices, and entertainment spaces, as well as accessories for each room, may be found in the company's collection.
Website: https://www.stgermainfurniturenola.com/
4. Wood 'N Things
Since 1978, Gretna, Louisiana-based Wood 'N Things, a family-run furniture store, has served the greater New Orleans region. Products are made to order and finished to order. Customers' homes and businesses will benefit from a broad range of furniture in the 40,000 square feet of the company's showroom, which is the biggest unfinished, custom-built furniture store in southern Louisiana. Cypress swings, gliders, porch rockers, bespoke wall units, bookshelves, media centers, kitchen and bath cabinets, and bedroom furniture and accessories are among the most popular goods. To quote the company, "Friends don't let friends purchase particle board," which is the company's slogan. According to them, too many individuals purchase the cheapest furniture they can find, without giving it any thought. All of their clients can expect high-quality furniture that will serve them for many years to come from the firm. In addition to Fighting Creek and Whitewood Industries, they also offer Whittier Wood.
Website: https://www.woodnthings.com/
5. Eclectic Home
Eclectic Home incorporates a wide range of styles and influences, as implied by its name. When it comes to outstanding design, Penny Francis thinks it should be both timeless and cutting-edge. In their 19 years of interior design expertise, Eclectic Home's staff has worked on a wide range of projects, from full build-outs to real estate sales staging. Discover a broad range of classic and modern home furnishings, decor, and accents from across the globe at the Oak Street location. A rustic gold urn/vase with skulls, an antique bronze book press, and a contemporary black mother-of-pearl inlay lamp are among the most recent additions to our collection.
Website: https://www.eclectichome.net/
6. Modern Market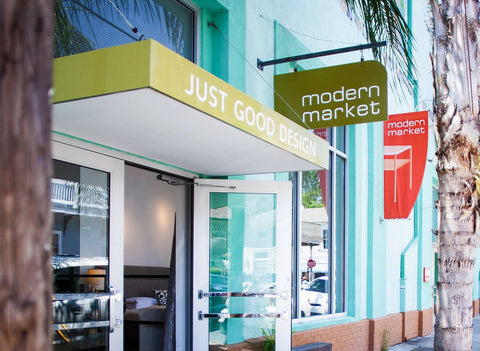 Modern Market has more than 400 lines of furniture and fixtures for both residential and commercial settings, making it a great option for those who are turned off by the costly midcentury modern furnishings at Design Within Reach next door. M2 Studio on Hampson Street, their sibling firm, provides comprehensive architectural and interior design services, including Buff Beauty Bar, Raw Republic, and other local residential and commercial locations.
Website: https://www.modernmarketlifestyle.com/
7. Doerr Furniture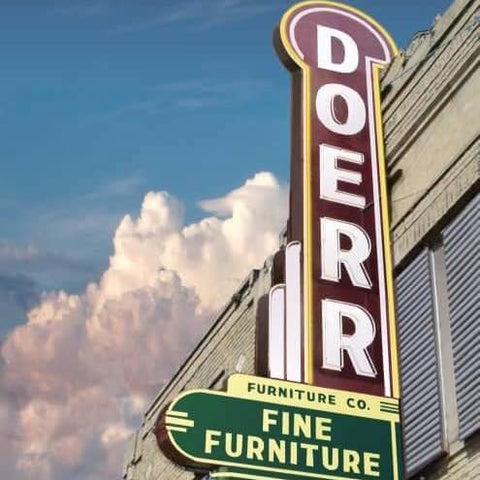 Located at the junction of Elysian Fields and Burgundy in the Faubourg Marigny, Doerr Furniture has been serving retail furniture clients in the greater New Orleans region since 1938. Charles L. Doerr created the 80-year-old fourth-generation family company, which began as a wholesale rocking chair business.
Doerr changed its business strategy from wholesale to retail in the 1940s and 1950s. As a newcomer, the little shop first sought to compete with the established local furniture retailers, such as Max Barnett Furniture Company and Dixie Furniture Company. The Mutters had to find a method to compete in a competitive market where inexpensive particle boards and substandard items were selling rapidly and in large numbers. The Family chose to specialize in "value" furniture: high-quality solid wood tables, dressers, and armoires that are both sturdy and elegant. An important lesson was gained by the Family: it was worth spending more time with customers and providing better products. If you're not in a hurry to purchase throwaway furniture, you've come to the right place. Doerr Furniture has long been a destination for those seeking stylish and long-lasting furnishings at an affordable price.
Furniture makers including Durham Furniture noted for its solid wood pieces, Flexsteel, the industry leader in upholstered seating, and Stickley, known for its fine woodwork and high-quality craftsmanship, were among Doerr's clients in the 1980s and 1990s. Doerr's basic objectives of delivering high-quality furniture at a reasonable price and providing excellent customer service were maintained by the addition of these and other manufacturers.
Doerr maintains Charles Doerr's legacy now in its fourth generation. There are now 12 Bedding Plus mattress shops and a full in-home custom design service in addition to the original Covington location.
Website:https://doerrfurniture.com/
8. Villa Vici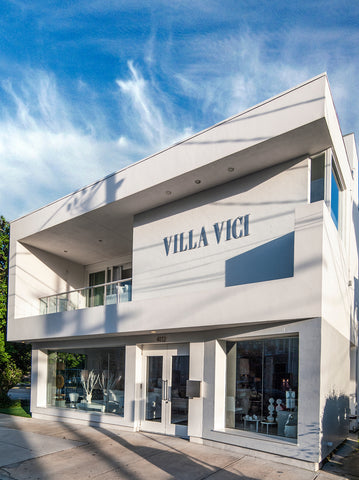 Vikki Leftwich and Bryan Colwell founded Villa Vici in 1991 as a husband-and-wife collaboration. They both agreed it was time to leave the retail fashion industry behind. They applied their commercial acumen and refined sense of taste to the realm of home décor by opening their first high-end furniture shop. Villa Vici is a Latin phrase meaning "to conquer a mansion."

There are no compromises in elegance or comfort when it comes to quality, service, or value; this has always been their mentality. To provide a timeless home atmosphere that stimulates the senses, the top furniture suppliers in the United States and throughout the globe are selected for the product combination.

Shop at your speed, whether you're looking to outfit a whole area or simply add that one particular piece. Our sales employees are well-versed in everything from upholstered furniture to tables, storage to lighting, floor coverings to window treatments, and they can help you with both indoor and outdoor furnishings.

As a one-stop shop, Villa Vici provides a wide range of interior design services and installation, including eclectic contemporary designs with reclaimed wood and antique one-of-a-kind items.


Website: https://villavici.com/
9. Disco Warehouse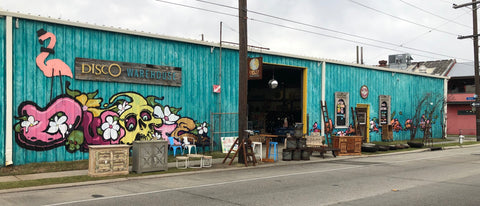 The Disco Warehouse is the place to go if you have a desire to explore New Orleans outside the typical tourist routes. The New Orleans establishment known as "The Funkiest Furniture" sells more than simply household goods. The enormous blue edifice in Tchoupitoulas features the work of local artists and offers something for everyone to take with them when they leave. There is a wide selection of unique stuff available from us, including some one-of-a-kind antique and vintage antiques. The Disco Warehouse is a favorite of many people in New Orleans, both those who are just visiting the city and those who were born and raised there.
Website: https://www.discowarehouse.net/
10.Hurwitz Mintz Furniture
Three generations of the Mintz family have been responsible for the ownership and operation of Hurwitz Mintz Furniture. 98 years of unwavering reliability and consistency. We have become the biggest furniture business in the Greater New Orleans region as a direct result of the unparalleled service, quality, and value that we provide. Growth of this magnitude is just not imaginable in the absence of the faith and support of countless generations of friends and customers. To everyone who has made us their furniture shop of choice, please accept our heartfelt appreciation and gratitude.
Website: http://www.hurwitzmintz.com/
---
---
0 comments