Not every family has a backyard or garden, but there has to be a place allow you to apply your thoughtful design and dedicated arrangement. There's no need to make a major renovation, you can craft a snug area without breaking the bank.
In order to create the maximum value of the little space, it's time to take out your tape to degree the width, length, and top of every corner. Think cautiously which type of furniture you may tuck into it. Simultaneously, your balcony is empowered with masses of layout ability. Grab this precious chance and make a great difference.
A Jack of All Trades in Home Furniture
When it comes to the balcony, this semi-open space conjures up images of greenery and flowers. To avoid a clutter space full of old junks, we do have to invest in a portable and adjustable shelf for displaying your various desired items, which also mix and match your favorite potted plants. Use some unique glassware or container to hold your plants and give it an eye-catching look.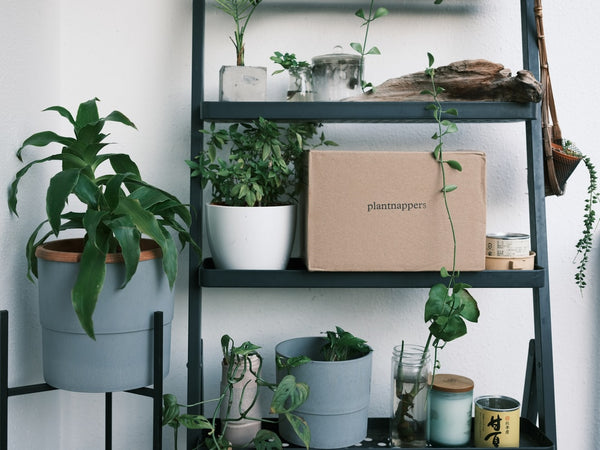 A Convenient Mobile End Table Is A Must
Now that we've got a plant stand to display fresh greenery and let plant smells surround you, it's time to discover an area for yourself. Grab a cup of coffee, read your favorite magazines or novel to get inspiration or immerse yourself into some music which is most to your taste.
However, there's no possibility to maintain all of them at the same time. Hence a coffee table is a basic necessity in your personal nook, which enables hands free. In consideration of the limited space of your balcony or deck, this mobile C shaped side table with storage pocket is easy to move and slide under the sofa or couch and offers extra space for your newspapers and magazines, which is the most convenient and space-saving table for the balcony.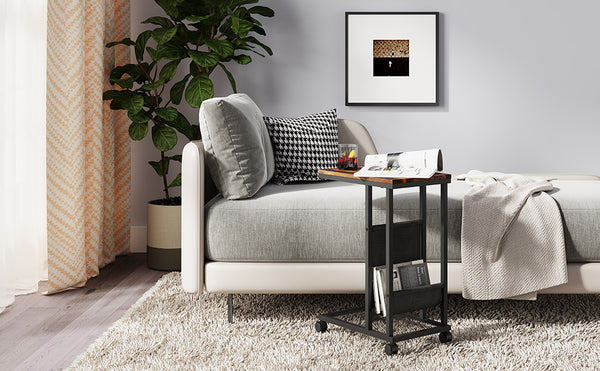 String Light Solution
The balcony of night always requires a bit of bright light, the common dome light perhaps is too formalist for outdoor space. It's worthy to mention that the string light can bring about a totally different atmosphere, which is mixed with a sort of warm and cuddly.
String light is the most effective and economical way to add a gorgeous glow to our balcony or deck. It can't be tricky to hang if you have huge green plants, tall objects. Nail the string of lights along the edge of the window is also a good solution.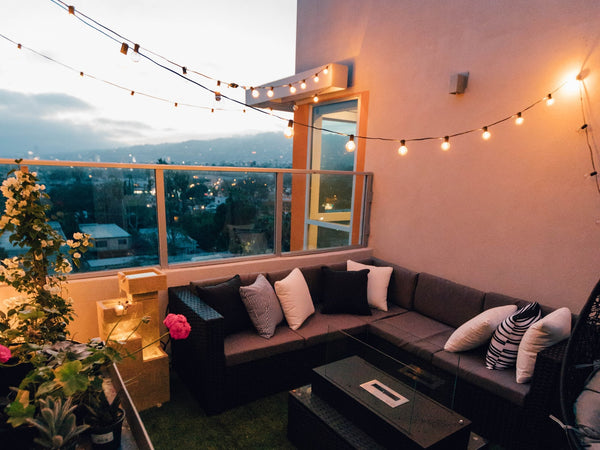 If you're fortunate enough to possess a large balcony or deck, why not take one weekend to transform it into a leisure space. Only need to select a wicker patio set with extraordinary design to create a comfy, multi-functional entertainment area. A durable wicker patio set will carry you through season after season. Some graphic cushions and unique-designed pillows will perk up the house immediately.
Go and enjoy countless days and nights with your family and visitors after refreshing your patio with some handpicked pieces of decor and furniture!
---
---
0 comments