With a population of 2,304,580 expected in 2020, Houston is the most populous city in Texas, the fourth-largest in the United States, and the most populated city in the Southern United States.

Houston has been dubbed the "Bayou City," "Space City," "H-Town," and "the 713" for its cultural, medical, and scientific prominence. International residents and residents of all ethnic and religious origins coexist together in this multicultural metropolis.

Many of us were able to avoid the epidemic by spending more time at home, but this may have resulted in a total lack of interest in your present house furniture. Fortunately, living in the 4th most populous city in the country means you'll have no trouble finding a quality furniture shop. We compiled a list of the finest big furniture distributors in Houston for 2022, including Houston mainstays like Gallery Furniture, as well as internationally famous brands like Ikea, as well as family-owned enterprises like Home Source.
1. Star Furniture
Address: 18107 North Freeway Houston, TX 77090
Hours:
Mon-Sat 10AM-7PM
Sun 12AM-7PM
Phone: +1 281-440-3330
Website: https://www.starfurniture.com/
Star Furniture was created in Texas in 1912 by three guys who had nothing but a horse and a wagon. A tiny family-owned firm has developed into one of America's most competitive furniture dealers.

Today, more than a century after its founding, Star Furniture is a proud Berkshire Hathaway business with ten Texas locations (seven located in Houston and one each in Austin, Bryan, and San Antonio) and is presently the nation's fourth-largest seller of furniture. As a result of their purchasing power, Star Furniture can provide the greatest designs, quality, and value in all of the local markets we serve. Furniture, carpets, accessories, and more from the best-known names in the industry are all available at this one-stop-shop. All of the showrooms include free in-store design services. Their designers can assist you in designing your house to meet your specific needs and can even demonstrate some basic design software. Next time you're in the store, be sure to ask to see one!

2. The Dump Furniture Outlet
Address: 10251 North Fwy, Houston, TX 77037
Hours: 
Mon-Fri, Sun 11AM-7PM
Sat 10AM-8PM
Phone: +1 281-440-3330
Website: https://thedump.com/
Don't be put off by the term The Dump Furniture Outlet. It's not a salvage yard, but rather a temporary home for last-chance luxury furniture, such as overstocks and one-of-a-kind items. Explore the four-and-a-half-acre showroom for outlet discounts on high-end brands like Rocky Mountain Leather and Jessica Jacobs, as well as interesting discoveries from Texas' favorite fixer-upper pair, Chip and Joanna Gaines. The Dump is one of Houston's top large furniture shops for mattress buying; explore their lengthy mattress aisle and Goldilocks your way to selecting the perfect one for you.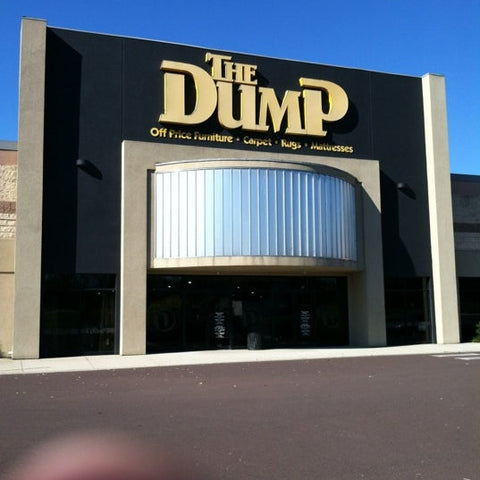 3. Exclusive Furniture
Address: 6900 Southwest Fwy, Houston, TX 77074
Hours:
Mon-Sat 10AM-9PM
Sun 11AM-7PM
Phone: +1 713-777-0606
Website: https://www.exclusivefurniture.com/
Exclusive Furnishings makes a home full of furniture affordable to all Houston residents. As a family-owned business for the last 22 years, they understand what it's like to be proud of something that belongs to all of your loved ones. With seven stores in the greater Houston region, EF has stayed true to its primary ideals of providing high-quality furniture at reasonable costs. Exclusive Furniture is the place to go if you want to completely transform your property into a home worthy of a lifetime of memories. Exclusive Furniture has a skilled sales staff and an in-house finance team ready to turn your property into the home of your dreams. Where Low Prices Live! is Houston's greatest furniture shop.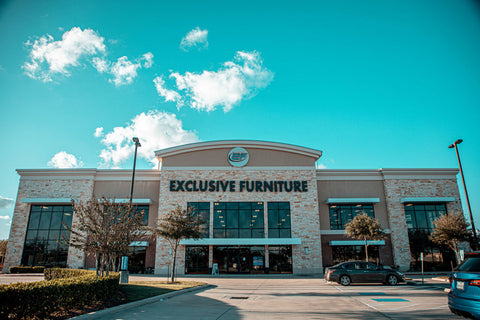 4.Gallery Furniture
Address: 2411 Post Oak Blvd, Houston, TX 77056
Hours: Mon-Sun 9AM-9PM
Phone: +1 713-694-5570
Website: https://www.galleryfurniture.com/
Galleries Furniture is a great place to get name-brand furniture for every style, as well as Made in the USA selections, all at a fair price. In-stock products may be delivered quickly, even the same day. In addition to a wide selection of upholstered sofas, they offer great discounts on floor models. At the I-45 site, children may play in the children's play area while their parents shop. The 30,000-gallon aquarium in the atrium of the Richmond site is a hit with customers of all ages!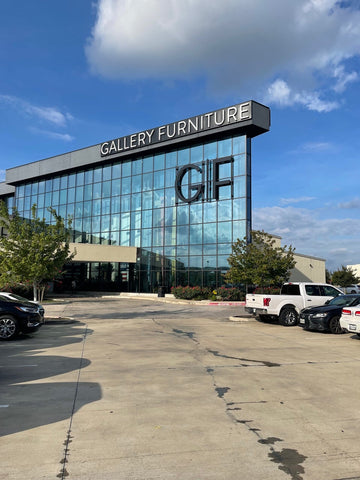 5. Bel Furniture - Sharpstown
Address: 7301 Clarewood Dr, Houston, TX 77036
Hours:
Mon-Sat 10AM-9PM
Sun 12AM-6PM
Phone: +1 713-981-8899
Website: https://belfurniture.com/
There are many Bel Furniture stores in the Houston region, and each one has a big showroom filled with stylishly outfitted vignettes. Everything from rustic chic to modern may be found here. You can rapidly update your living room or man cave with their range of sofas and sectionals, which come in a variety of colors, materials, and designs with optional options like manual or motorized reclining. Bel Furniture, one of Houston's best-known furniture retailers, offers a variety of package packages to suit a variety of budgets. Need a new one? Name brands and all that jazz - they've got it.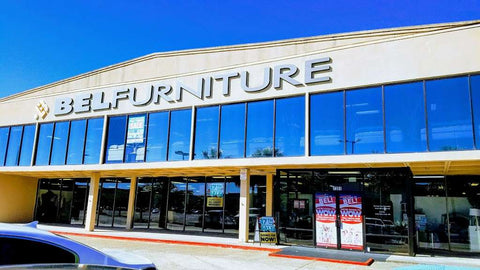 6. Bi-Rite Furniture
Address:7114 North Fwy, Houston, TX 77076
Hours:
Mon-Sat 10AM-8PM
Sun Closed
Phone: +1 713-699-8200
Website: https://www.biritefurnitureonline.com/
We all have fond memories of the upbeat and charming jingle that was popular in the 1990s, and we all remember how it was followed by "Hey...Hey...Hey. Where exactly are the bean bags? Bi-Rite Furniture has been serving the Greater Houston region with reasonably priced mattresses, bedroom furniture, dining room furniture, living room furniture, and of course bean bags for more than 20 years. Also available are bean bag chairs. We also provide same-day delivery, layaway, and financing options for your furniture purchases. On Interstate 45 North, between Parker Road and Little York Road, you'll find the Bi-Rite Furniture store.
They have everything you could need, from a chair to help you unwind after a hard day at work to a dining room set where you and your loved ones can spend quality time together eating supper. The warehouse, which can be found just behind the showroom, is where all of their furniture is kept in stock and is also where it is stored. They provide delivery and pickup services on the same day for your ease of use, allowing you to take your new furniture with you as you leave the store.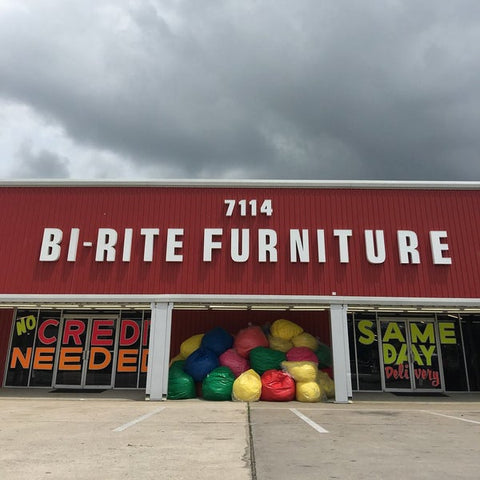 7. Luna Furniture
Address:7010 Harwin Dr. Unit A, Houston, TX 77036
Hours:
Mon-Sat 10AM-8PM
Sun 12AM-6PM
Phone: +1 832-900-3800
Website: https://www.lunafurn.com/
Luna Furniture was founded in April of 2016 and became the first Houston furniture retailer to sell both online and in-store. This has led to them being one of Houston's leading online furniture stores by providing consumers with high-quality furniture at reasonable pricing. Since the company's inception, sales have steadily increased. Our mission is to maintain and expand on this success by providing you with a greater range of high-quality furniture at the lowest possible rates, as well as the high-quality service you expect.
Because we prioritize our clients' demands before our own, we can succeed in today's ever-changing business environment. So, this is your first time making a furniture purchase via the internet? While you're ecstatic, you may also be worried and nervous. When it comes to internet purchasing, you may have heard tales about exorbitant delivery costs, so you're hoping for the best. The good news is that Luna Furniture is an amazing pick.
The delivery of your furniture is handled only by reputable freight and local delivery firms with many years of experience in the field. In contrast to many other furniture retailers on the internet, they don't drop-ship. From their warehouse, all orders are sent out. Logistics and storage facilities are wholly owned by them. To ensure that the furniture they bring to our clients is delivered intact, quickly, and securely, they have developed a system that caters to these defects and difficulties.
8. Supernova Furniture
Address: 6655 Gulf Fwy, Houston, TX 77087
Hours: Mon-Sun 10AM-9PM
Phone: +1 832-990-8665
Website: https://www.supernovafurniture.com/
Ana, the company's founder, started her career in the furniture business in 1984. She began her sales career as a part-time employee, working solely on the weekends. In the long run, this turned into a full-time career. Following her time at Cole's Antique Village and Flea Market in Pearland, Texas, she decided to create a furniture company of her own there. Because it required so little financial input, she says, this was the best place to begin. That's where she got her start in the furniture industry, with only four mattress sets: a king, queen, full, and twin in her 200-square-foot flea market booth. On Consignment from a local furniture wholesaler, she received the mattress sets. For the whole weekend, she had to pay $40 for a sales area place. SuperNova Furniture was born out of the idea.
As soon as she arrived to the flea market complex, she observed a damaged, ancient and abandoned barn just next to Telephone Road. She was able to get a lease on this building from Cole's Market owner Elwayn Cole, who was a longtime friend of hers. Over a month, Martin and she transformed the store into a modest furniture shop that could be opened seven days a week for business. To some extent, this was the first step in the company's growth to its current size and scope.
9. Montana's Home Furniture
Address:9330 North Fwy, Houston, TX 77037
Hours:
Mon-Sat 10AM-8PM
Sun 12AM-6PM
Phone: +1 832-804-9200
Website: https://montanashomefurniture.com/
Montana's Home Furniture was founded in 1997 and is the area's leading supplier of high-quality home furniture. The family-run firm started with only one location, but it has now expanded to include two physical furniture shops in Harris County, Texas. Ashley, Coaster, Cramco, and a slew of other well-known brands are among the numerous they carry. They are certain that they can meet all of your home furnishing demands thanks to their high-quality items and reasonable costs!
There's a huge range of beautiful goods at rates you'll love, whether you're searching for a single piece of furniture or a whole new furniture set. The living room, dining room, and bedroom sets are all available at this store. They also have a range of home office desks, as well as media consoles and entertainment equipment. To top it all off, they provide a variety of unique home décors, such as wall paintings, area rugs, and other items. There are hundreds of items in our home furnishings store's collection, ranging from modern to classic to even transitional.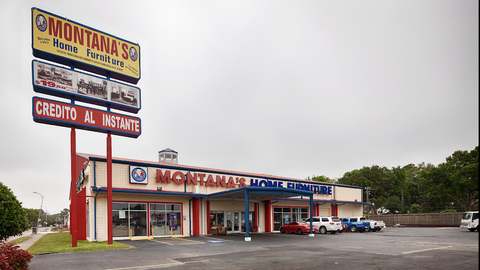 10. The Amish Craftsman
Address:5555 Washington Ave Suite M, Houston, TX 77007
Hours: Mon-Sat 10AM-5PM
Sun Closed
Phone: +1 713-862-3444
Website:https://amishcraftsmanfurniture.com/
Most people are aware of the superior quality of Amish-made furniture. However, what you see at the shop is the work of a dream team. Through tenons and dovetail joints are all part of the solid milled hardwoods used. This is how furniture should be constructed! Quality, not quantity.
A selection of the finest of the greatest Amish furniture has been selected by them. They've spent decades cultivating bonds with their artisans, and the results speak for themselves. With their aid, you may design the ideal space with Amish furniture.
They are aware that there are several options for purchasing furnishings. This isn't your typical home furnishings shop. From the time you step through the door, they want your furniture shopping experience to be the finest ever. They aim to make the process of purchasing furniture as simple as possible. Simply said, with The Amish Craftsman, you receive exactly what you want, exactly when you want it.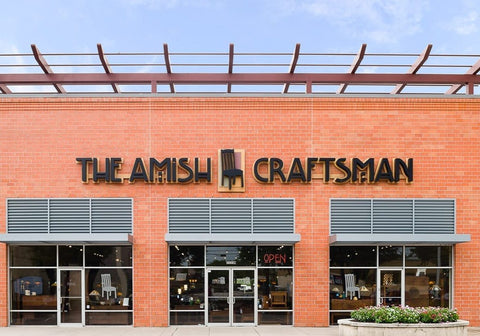 11. Noel Furniture
Address: 2727 Southwest Fwy, Houston, TX 77098
Hours:
Mon-Sat 10AM-6PM
Sun 1PM-5PM
Phone: +1 713-874-5200
Website:https://www.noelhome.com/
Nol Home is one of Houston's most renowned showrooms for home decor. At 59 and Kirby, in the Upper Kirby region of Houston, we provide the widest and best selection of luxury furnishings in the area.
Quality goods from the world's most esteemed brands are available in a broad range of styles and price points. If you're looking for something a little more distinctive for your house, we've got 40,000 square feet of art, dcor, and hand-woven carpets for you.
We've got a friendly staff and a team of professional interior designers ready to assist you in finding the appropriate finishing touches for your dream home.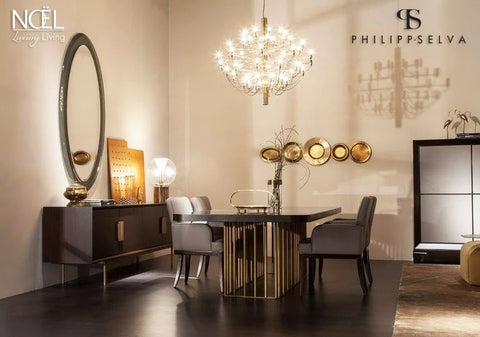 12. La Sierra Home Furniture
Address: 11245 Southwest Fwy, Houston, TX 77031
Hours: Mon-Sat 10AM-7:30PM
Sun 1PM-5PM
Phone: +1 281-495-2822
Website:https://www.lasierrafurniture.com/
La Sierra Furniture, a Houston, Texas-based family business, opened its doors in 2002. Osmin Abrego, the founder of the firm, was inspired to create it while he was a child. Making furniture from scratch since I was a kid in a wood shop class. He vowed to start his own furniture company one day. It was in 2002 that he was able to scrape up enough money to construct a 1,000-square-foot showroom. Our showroom has grown to 7000 square feet, and we now offer a comprehensive range of furniture and Mattresses from well-known manufacturers.
Our tagline, "WE BEAT EVERYONE'S PRICE GUARANTEED," will become clear to you if you shop around. We only work with top-tier manufacturers.
The company's customer service is often regarded as the finest. No matter how much you spend, you'll get the same excellent level of service, regardless of your budget.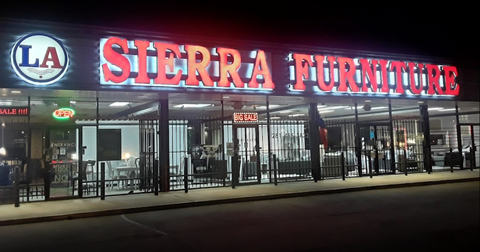 13.Unique Home Furniture
Address: 10904 S Post Oak Rd, Houston, TX 77035
Hours:
Mon-Sat 9AM-8PM
Sun 12PM-5PM
Phone: +1 713-721-7500
Website:https://www.uniquehomefurniture.com/
Mr. Ali started Unique Home Furniture in 2001, which is a family-owned company. A furniture business where customers are treated as though they're part of the family was his goal. Over time, he was able to realize his dream with the support of his two sons, Ray and Shan. While his boys were growing up, dad instilled in them the importance of working hard and giving back to the community; from delivering furniture to running the company. While at the University of Houston, both boys honed their business marketing abilities and honed their product knowledge by focusing on customer service and raising the visibility of their businesses.
Three stores are now open across Houston, and they are delighted to assist veterans, teachers, and the military. Family-friendly furniture is at the heart of the company's mission, which aims to make its shop seem like a second home for customers from all walks of life.
14. Olivia Furniture
Address:  2950 Fondren Rd, Houston, TX 77063
Hours: Mon-Sat 10AM-7PM
Sun 12PM-6PM
Phone: +1 346-774-2919
Website: https://www.oliviafurniture.com/
In Olivia Furniture, you may get furniture at a discount since they buy in bulk and resell at a loss.
Texas Outlet Center was the name given to the firm when it was formed in 2019.
How can you provide your products so cheaply? is the most often asked question regarding the business.
The solution is obvious. They do all they can to keep the costs down. They can maintain our pricing up to 70% lower than the retail prices of huge warehouses since they operate out of a tiny shop. The only drawback is that you won't be able to view as much merchandise as you would in a larger shop. So, in a word, the contents and quality are identical to those of the large box retailers, but the price is much lower since we have eliminated the overhead.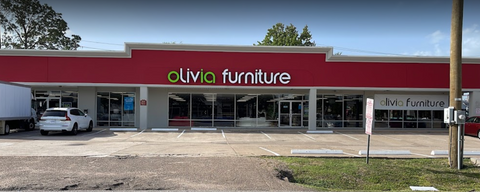 15. High Fashion Home
Address:  23100 Travis St, Houston, TX 77006
Hours:
Mon, Thurs-Sat 10AM-6PM
Sun 12PM-6PM
Tues&Wed, Closed
Phone: +1 346-774-2919
Website: https://www.oliviafurniture.com/
They provide a wide variety of high-quality, high-design items that appeal to your intellect, creativity, and originality – without sacrificing exceptional quality and value.
When it comes to decorating, there's no such thing as a destination. They're just here to provide you with a never-ending supply of the most fascinating home fashion goods on the market today. Our four-story, 125,000-square-foot home furnishing emporium provides a haven of innovative options for the varied, contemporary lifestyles of its patrons.. You'll find a wide variety of unique items from across the globe, including furniture, textiles, gifts, and accessories.
The sales associates do not work for commission. The crew is just there to assist you in finding things that stoke your flames of enthusiasm. There is just one guideline to decorating your home: get what you love.
---
---
0 comments