Get ready for this Easter weekend? It's time to inject some energy of the spring season through our decoration ideas. This year, instead of spending lavishly, just take a few simple materials and transform them into excellent, stunning displays and handiwork. They will liven up your house all year long.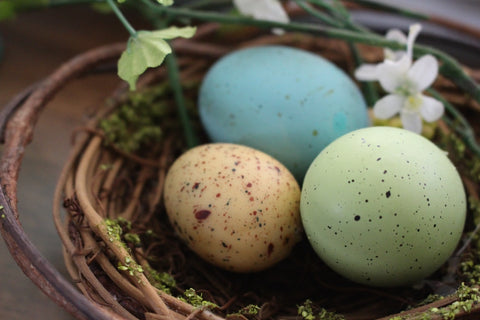 Bunnies, chicks, and eggs aren't the only Easter decor items available: blend with all the thematic elements to create elegant Easter wreaths, trees, displays, table centerpiece and dessert to add a touch of spring to your home. Whatever your taste or budget, we have gathered a variety of lovely Easter decorations to suit everyone's tastes.
Easter Bunnies
Stuffed Bunnies: Easter is not complete without bunnies. You can make your own stuffed bunnies in just a few minutes and save a lot of money by doing it yourself. You just need fabric, a model, and some stuffing material, then you can get a cute stuffed bunny.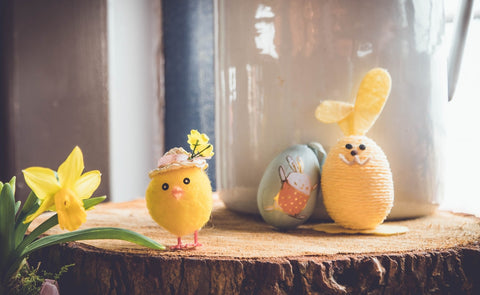 Button Bunnies: What else about the bunnies we can create? Some unused materials such as extra buttons and

woolen

yarn

 can also from trash to treasure through your hand.
Bunnies Napkins: If you don't have the space or budget, make small changes to daily necessities. A bunny earcan be simply built from napkins and it will bring a fun touch to your Easter centerpiece.    
Decoration with Eggs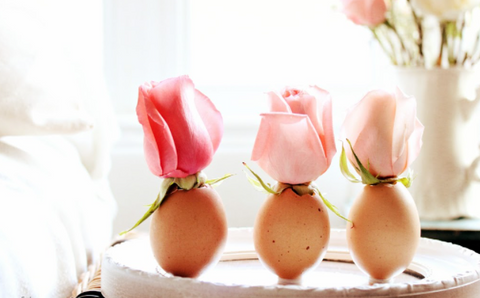 Egg Vase: Make an Easter table centerpiece and decorate window sills with decorative vases made from eggshell halves and short, fresh flowers. I bet that it will make you smile

spontaneously

 every time you walk by it!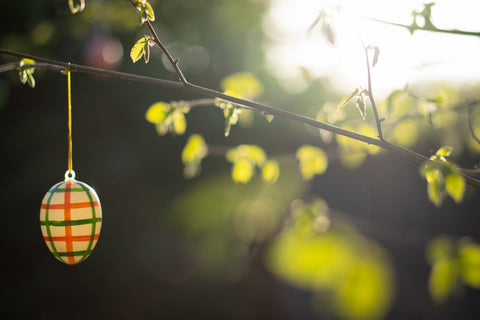 Hanging eggs on branches: Painting eggs with bright hues, hook them on the fresh branches through delicate ribbons. It's a stylish and fast way to bring a spirit of spring into your home and welcome your friends or guests at the meanwhile.
Flowers never go out of style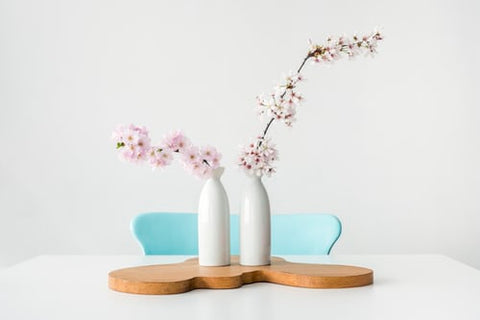 You never go wrong with flowers. Daisies, Cherry blossoms, and Tulips are all appropriate to tell that spring is approaching. You should absolutely have some vintage vases to display these elegant and vital bouquets on your coffee table, side table, or nightstand. If it's difficult to obtain the real branch cuttings, artificial ones can look stunning as well, such in the form of flannel or paper. Let the breath of spring fill every inch of your home!
Let's Bake!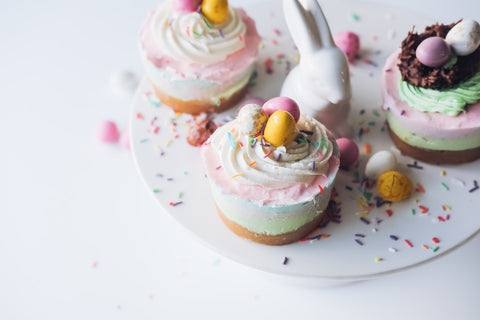 Make some cupcakes with an Easter theme to serve for brunch or dinner this Sunday. Let your kids use their imagination to create Easter innovations. We've topped ours with vanilla frosting, chocolate nests, and colored quail eggs.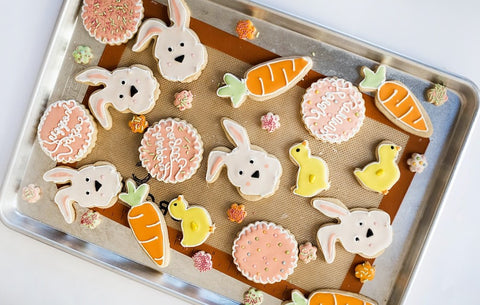 Decorate the biscuits with a fascinating blend with all the thematic elements of Easter such as baby chicks, bunnies, carrots, flowers with a pastel palette, which could be realized through color sugar and cream cheese.
Easter Wreath
The idea of decorating your door for Easter isn't just reserved for Christmas - you can also make an Easter wreath during this period of time, and they're a great choice for decorating your door or hanging it upon your entryway table.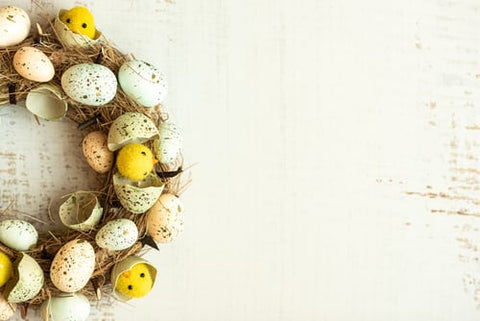 Attach painted eggs, small ornaments with hot glue to a wire wreath form surrounded by moss. Then wrap an additional piece of ribbon around the top for hanging, which will add nature touch to your home.
---
---
0 comments