Most of us must ever struggle with household clutters, while a number of may have more junk lying around the house than a little. It seems relatively harmless at a superficial level, however, many people were distressed by this chaotic situation and feel that life is out of control with extra matters than they can manage. Decluttering your home right now is another way to take care of yourself. Things are always going to be complicated and messy without a comprehensive plan.
In the first place, divide your home into different zones and prioritize them according to the degree of clutter. And then prepare the items you may need in the process of decluttering such as big rolls of garbage bags for trash, some large boxes for temporary keeping things or donations, a dust mask and so on. All is in order, let's tackle one room at a time!
Start from Bathroom
It is highly recommended that starting decluttering from your bathroom, "go from the simple to the complex" is the first rule.
Pick up clothes into the laundry basket
Organize the vanity or sink area
Clean the bathtub or shower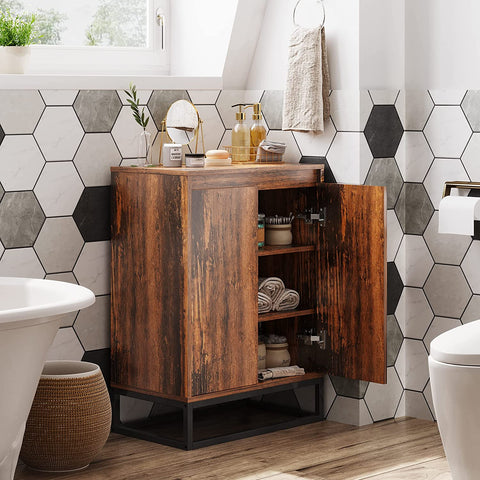 Clean and Thoroughly Declutter Your Bedroom
The chances are, a cluttered bedroom is a reason why you don't sleep well and feel cranky and tired in the daytime. A tidy bedroom will bring you a sense of calm and benefit your sleep quality. So it is high time to create a clutter-free bedroom.
Declutter nightstand&other flat surfaces: such as the top of your dresser,desk or vanity table. Throw away all the garbage and put small stuff where they belong.
Reject piles of clothes: put dirty clothes into the laundry basket and sort clean clothes back to the closet or hang them on the coat rack
Cut off and abandon meaningless things: Go through all the drawers,cabinet and shelves, make a clean break after asking yourself some questions: Do I need to use it every day? Is it still of any use to me? Does it belong to this room?
Make the bed: do a regular sweep and replace bedding every month.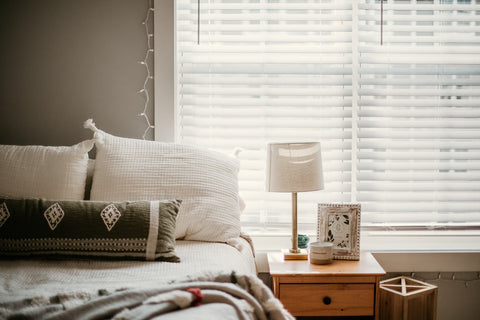 Declutter the Kitchen
The kitchen is the place that needs to be cleaned almost every day. A little carelessness can breed bacteria and produce unpleasant odors, making the whole space a disaster.
To avoid this situation, tons of organizing tips should be applied to daily life.
Hang up cooking utensils
Make the most of movable shelves
Create more storage with cabinet
Keep only the essentials
Hang items under the sink for easy reach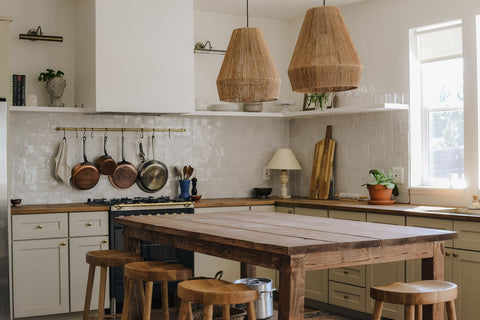 Entryway and hallway
The two spaces have one thing in common: spacious and empty. The quickest way to clean up is to buy a multipurpose cabinet to realize the function of organization and decoration. It is worth to mentioning that this Devaise 5-drawer fabric dresser will get rid of the messy situation. If you're on a budget,it must be your best bet.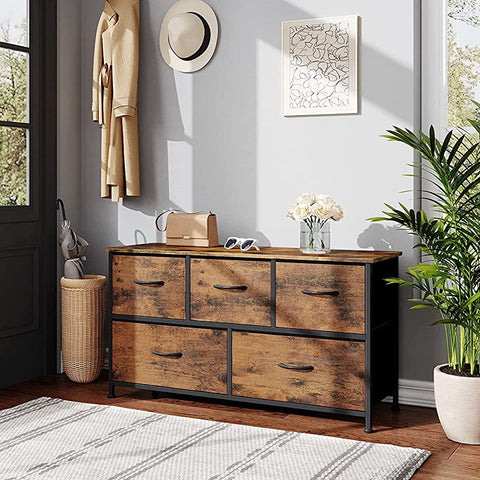 Congratulations! You have mastered the basics. Go ahead. Whatever your intentions were to clean the house, this concise guide will get you through the process.
---
---
0 comments