The closure of Wuhan was officially lifted after 76 days
China ended the blockade of Wuhan. It has been 76 days since the closure of the city on January 23rd. But there is still a long way to go before this damaged city returns to normal.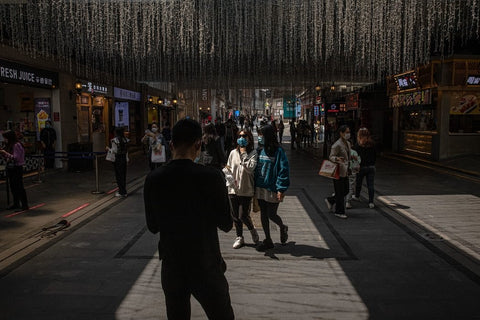 ROMAN PILIPEY/EPA, VIA SHUTTERSTOCK
The closure of Wuhan was officially lifted after 76 days
China ended the blockade of Wuhan. It has been 76 days since the closure of the city on January 23rd. But there is still a long way to go before this damaged city returns to normal.
Wuhan 's "recovery" can give us a glimpse of how China went from a lockout to a restart. Diseases and deaths have affected the lives of thousands of people. Enterprises, even those that have resumed work, are facing a difficult road, and the depression may continue. The community continues to monitor the entry and exit of residents, and signs of return to normal remain to be seen.
In late January, when the Chinese authorities closed the entrance away from Wuhan to try to control the epidemic, many outsiders thought it was an extreme practice that could only be realized under an authoritarian system like China. But as the epidemic worsened, countries around the world began to impose strict restrictions on their citizens.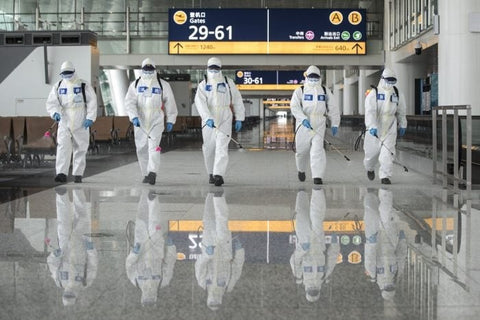 Wuhan Airport Terminal Undergoes Complete Disinfection
After midnight on Wednesday, China officially lifted the restrictions on the Li Han passage. After submitting information to the mobile app designated by the authorities, residents who are deemed to be free of infection risk can leave. According to a state-owned TV station, the Wuhan Bureau of China Railway estimates that more than 55,000 people will leave Wuhan by train on Wednesday.
The day before, official Chinese statistics showed that there were no new death cases reported in its mainland. However, there are still questions about the accuracy of Chinese statistics.
According to a notice from the Chinese Health Commission, 62 new cases were confirmed in mainland China on Tuesday, 59 of which were imported from abroad, and three local cases were from Shandong (two cases) and Guangdong (one case); two new death cases, Shanghai One case in Hubei Province; 137 new cases of asymptomatic infections, including 102 cases of asymptomatic infections imported from abroad. At present, China has reported a total of 81,802 confirmed cases and 3,333 deaths.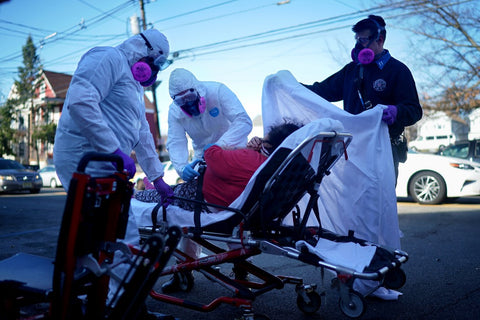 Nearly 400,000 confirmed cases in the US, Trump slams WHO
The New Corona virus has been outbreaking in the United States for the fifth week. New York and New Jersey, the two hardest-hit states, continue to grow single-day deaths. As of now, the number of deaths in New York State has reached 5489; New Jersey has 1232. Tuesday was the day with the highest number of deaths in these two states.
According to statistics from Johns Hopkins University, nearly 400,000 cases have been diagnosed in the United States, surpassing the combined number of confirmed cases in Spain, Italy and France. There are currently 12,844 deaths in the country, and there are 4,009 in New York City alone.
→ The White House senior adviser issued a warning about the outbreak in January. Trump 's trade adviser Peter Navarro has pointed out bluntly that the New Crown Virus Crisis may cost the United States trillions of dollars and expose millions of Americans to the risk of illness or death. The memo shows that in the worst case, more than 500,000 Americans may die.
→ Trump "threw the pan" WHO, calling it "screwed up". President Trump launched a fierce attack on the WHO on Tuesday, criticizing the organization's "China-centricity", not supporting his travel restrictions on China, and threatening to stop providing funds to him. But public health experts have previously pointed out that Trump 's public denial of concerns about the epidemic has caused the United States to respond slowly.
→ Trump "expelled" Glenn A. Fine, the head of the US epidemic relief bill supervision team, was removed from his post as acting inspector general of the Department of Defense. The inspection team controls the $ 80 million budget to monitor how the government implements the $ 2 trillion relief bill. Democrats called Trump's move "a direct insult to American taxpayers."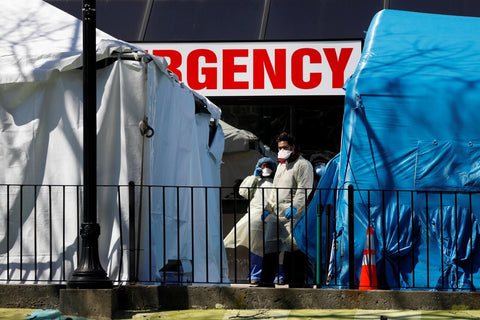 ANDREW KELLY/REUTERS
→ The "Roosevelt" aircraft carrier incident fermented and Acting US Navy Secretary Modley resigned: Thomas Modley had previously criticized the "Roosevelt" captain "too naive or too stupid" and dismissed him. His approach triggered widespread criticism. Trump said Tuesday that he had nothing to do with Modley's resignation, but he was disappointed with Modley's decision to resign.
→ The rate of infections and deaths among black Americans is a cause of concern: The latest data show that in some of the largest cities and states in the United States, African Americans are suffering from viral infections at a disturbing rate, with a disproportionately higher diagnosis and mortality Ethnic people. Fuch, director of the National Institute of Allergy and Infectious Diseases, pointed out that diseases such as diabetes, hypertension, obesity, and asthma have a particularly severe impact on African Americans, and patients with these diseases and coronaviruses are often more susceptible.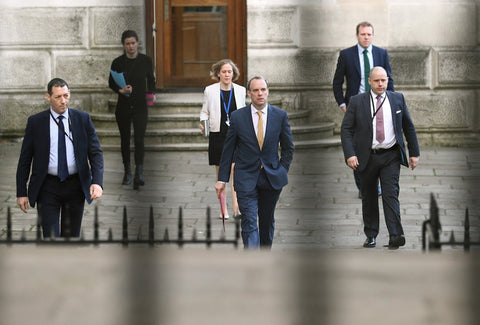 SIMON DAWSON/REUTERS
More news:
In the epidemic: Can Wuhan 's experience help us overcome the epidemic in the United States? Liu Wen donated medical supplies to Wuhan from North America when the epidemic was the worst in China, so he met many medical staff and volunteers in Wuhan. Now, everyone in turn helps her and her neighbors fight the epidemic in the United States. Welcome to read this article published in the Times Chinese website.
Contribute to prejudice and discrimination: Chinese Americans purchase anti-epidemic materials. Throughout New York and New Jersey, small groups from the Chinese community united to help fight the epidemic. They established a huge network on WeChat, mobilized relations between the United States and China, and purchased materials for hospitals and medical staff in need.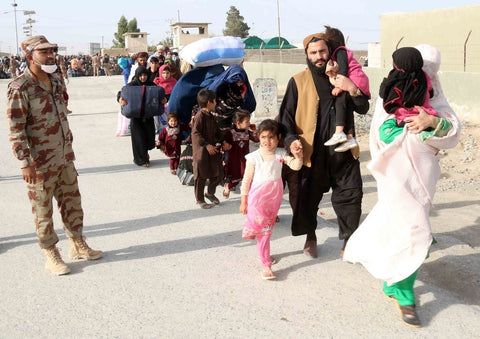 AKHTER GULFAM/EPA, VIA SHUTTERSTOCK
Weak border management in Afghanistan raises concerns: On Tuesday, thousands of people poured into the border between Pakistan and Afghanistan, and the chaotic scene made it difficult to screen the cases. Pakistan has reported nearly 4,000 confirmed cases, and there are concerns that refugees will bring the virus into Afghanistan. Earlier, hundreds of thousands of people returned to Afghanistan after a severe outbreak in neighboring Iran.
Southeast Asian countries continue to tighten restrictions: Manila extended the blockade order for two weeks; Thai authorities extended the ban on inbound flights by 12 days; the governor of Indonesia 's capital Jakarta is planning to implement stricter measures to control social distances, after local schools and some workplaces Has been closed.
Turkish authorities require the public to wear masks when shopping or visiting crowded public places, and said that they will provide masks to each family free of charge.
Some European countries are beginning to consider restoring life to a certain extent: the Austrian Prime Minister has proposed a timetable for lifting the blockade, and some shops will reopen after Easter; Denmark will soon allow young children to return to day care and schools.
In the face of disaster, our only way out. Pathogens raged on all continents and did not care about the class status of the victims. This was an attack on the whole world. Columnist Roger Cohen wrote: We are connected to each other. There are no strangers here. Let go of your personal desires and unite.
- END | Previous Articles -
U.S. Sees Exponential Growth In Coronavirus Death Toll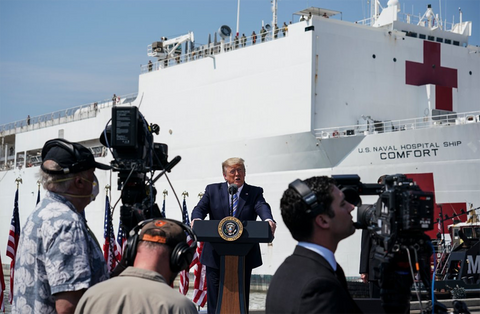 How to match colors in American decorating style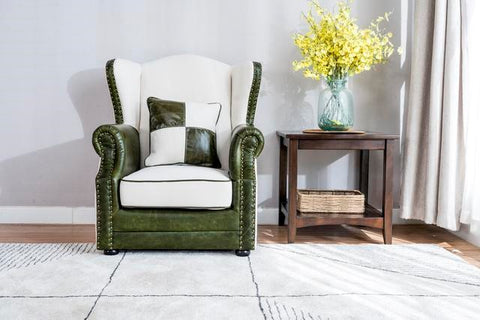 ---
---
0 comments